Dragon Tax Return Simulator 2015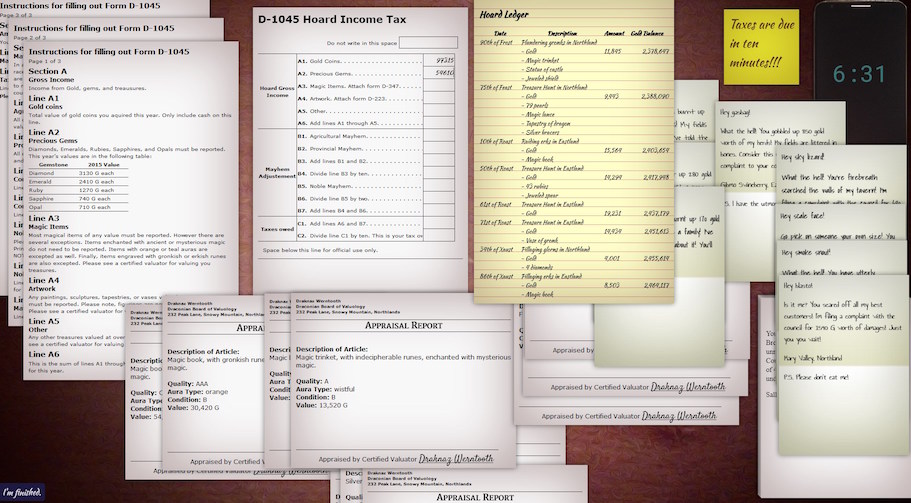 This is a game about what it's like to be a dragon doing your taxes.
When I decided to participate in Ludum Dare I didn't expect to be spending most of my time dealing with stupid CSS issues. But I think it worked out in the end.
This is my first Ludum Dare.
Pen & paper and/or calculator recommended.